On 6 June 1997, Tony Banks and Mike Rutherford of Genesis announce the band's new lead singer after Phil Collins' departure: 28 year old Ray Wilson.
When it was announced in March of 1996 that Phil Collins would leave Genesis after 25 years, the public was impatient to know who would become the next lead singer of the band. Genesis had survived the loss of their first singer Peter Gabriel in 1975. And when Phil Collins left the band in 1996, the two remaining members Tony Banks (keyboards) and Mike Rutherford (guitars) decided to survive a singer's loss once more. The two founding members of Genesis started to write and record new songs and tried to find a new singer. Music media suggested several vocalists, until on June 6th 1997, the band announced that Ray Wilson would be their new lead singer.
Ray Wilson
Ray was born in Dumfries, Scotland, on 8 September 1968. He had previously been in a band called Guaranteed Pure and was frontman for the band Stiltskin. Their biggest hit was the song 'Inside', used in a Levi's commercial in 1994. The song had reached no. 1 of the charts. Ray was not an unknown singer when he joined Genesis, but theirs and Stiltskin's music was worlds apart. His fans and Genesis fans were both surprised and suspicious.
Ray remembers on the Songbook DVD: 'I was in my little studio writing songs. It was ten in the morning, I was making a coffee, and Tony Smith, the manager of Genesis, was on the phone: 'Would you like to come and audition to replace Phil Collins?"
In the years before, Phil Collins' solo success had created an image of 'Phil Collins and Genesis', as if Genesis was the band behind him. Filling out this role and changing this public image, would be very difficult.
Calling All Stations
Ray, Mike and Tony went into the band's studio 'The Farm' in Surrey and recorded the new album Calling All Stations*. Most of the songs were already written by Tony and Mike, but Ray was able to add some of his ideas. The album was very dark and melancholic. Phil Collins' influence on Genesis music, his energy and cheerfulness combined with Mike's and Tony's music, was missing. The Genesis chemistry only worked fully when all three of them worked and wrote together.
Ray's expressive voice worked with the melodramatic music. He did a remarkable job on the album and the following tour. His voice and style was a bit closer to Peter Gabriel's, but the music on Calling All Stations seemed to be closer to its predecessor We Can't Dance*. Like We Can't Dance, Calling All Stations was produced by Nick Davis.
Three singles were released from the sombre, dark record: 'Congo', 'Shipwrecked' and 'Not About Us'. Ray co-wrote the last song as well as the songs 'Small Talk' and 'There Must Be Some Other Way'. The drums on the album were played by Israeli session drummer Nir Zidkyahu and Nick D'Virgilio from American prog band Spock's Beard.
The critics were not too kind. NMW wrote that 'the world doesn't care enough about Genesis to make the effort' to buy the album and 'like the rest of the population, they've forgotten why they were once any good.' Q wrote that the album consists of 'just darkness, confusion, individual isolation' and described it as 'one-paced and one-dimensional.'
Live on tour 1998
On tour, Ray proved that he could sing songs from all the eras. The setlist covered hits like 'Invisible Touch', 'No Son Of Mine' or 'Follow You Follow Me' (in a lovely acoustic version), younger epics like 'Home By The Sea' and Gabriel-era songs like 'Carpet Crawlers' and 'The Lamb Lies Down On Broadway'. The new material worked well between these songs and some tracks, like the title track, were even better live. Ray, Mike and Tony were accompanied by drummer Nir Zidkyahu and guitarist Anthony Drennan, who filled the roles of Chester Thompson and Daryl Stuermer.
The album was not as successful as the ones before
But unfortunately the album was not a big commercial success when compared to the albums before. It reached no. 2 in British charts, but only no. 54 in America. Also, ticket sales were not as high was they used to be and the tour had to be minimized in terms of production and venues. The American leg of the tour had to be cancelled completely. So after the 1998 tour, Tony Banks and Mike Rutherford decided to put Genesis to rest.
It was not to be the end of Genesis. But back in 1998 it looked like it. Unfortunately, Ray Wilson, who had been thrown into this situation, was even made responsible by some fans and critics. This is simply not fair. Ray has a unique voice and delivered the songs – his own and Peter's and Phil's – in a special way.
After the end of Genesis, Ray took some time to recover and has since started a solo career. He releases solo albums and still plays some Genesis and Genesis-related songs during his live shows.
Title photo: Ray Wilson live in Dortmund in 2017 (Photo: André Wilms of 'The Photography Of Mister Ilms)'.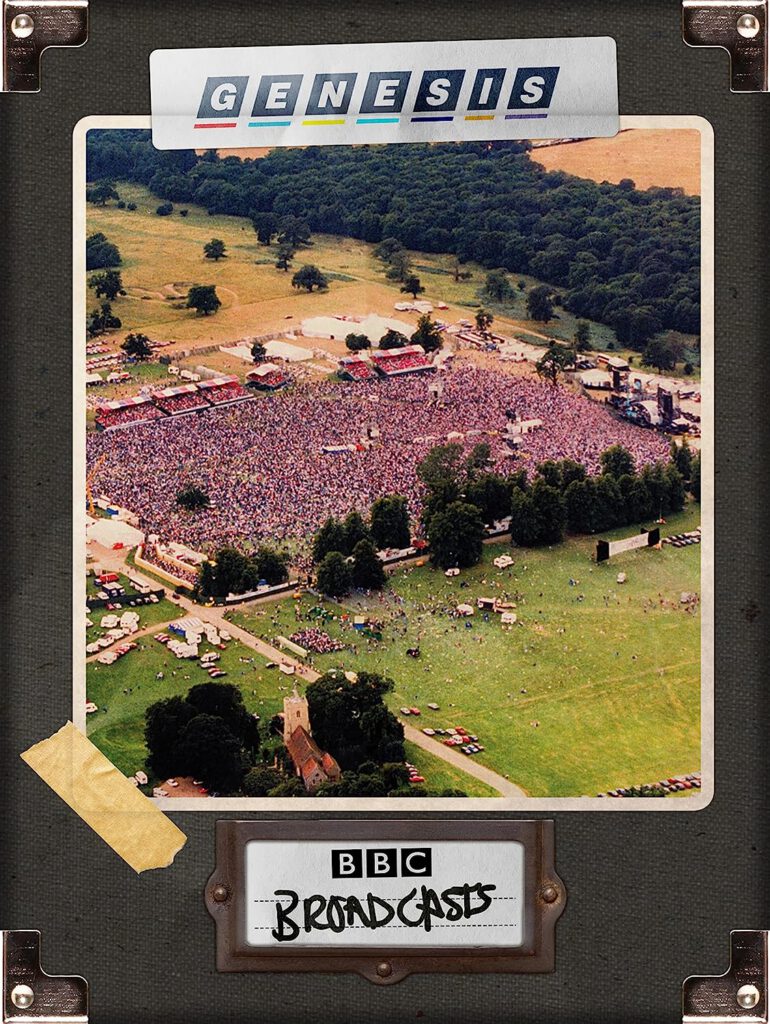 *= Affiliate Link