In August 1970, Phil Collins joined Genesis as their drummer. This is the story of how he got the job with the band.
'Looking for someone'
In the summer of 1970, Genesis had faced what is often described by them as the greatest loss in their career. Guitarist and founding member Anthony Phillips had left the band after they had recorded the album Trespass, partly because he suffered terribly of stage fright. With Ant gone, the remaining three members also decided to look for a new drummer. Up to that point, Genesis had already had three drummers. Searching for a new guitarist and a new drummer, the band anonymously placed ads in the famous music magazine Melody Maker: 'TONY STRATTON SMITH [their then label manager, note of the author] is looking for 12-STRING GUITARIST who can also play lead; plus DRUMMER sensitive to acoustic music.' One of these ads caught the eye of a young drummer from London: Phil Collins.
Phil Collins had previously played in the band Flaming Youth (they had been called 'Hickory' at first) and released one album with them. He had been unhappy because they were not successful and hardly played any gigs. Approaching a career as a professional drummer, he started looking for a new band he could join.
Auditioning for Genesis
Phil and his mate Ronnie Caryl, a guitarist, were both interested in auditioning with the band behind the ad. Having known their manager Tony Stratton-Smith from previous musical projects, Phil went to the Marquee Club, where he knew he would find 'Strat', as he was called, at the bar. He asked him if he could join this mysterious band, but Strat told him that the band was very adamant and insisted on auditioning new members. He also told him that the band behind the ad was Genesis. Phil knew their name from the gig announcements in the back pages of Melody Maker.
By this time, Genesis was a threesome: Tony Banks on keyboards, Peter Gabriel on vocals and Mike Rutherford on guitar and bass. 'I rang up and I guess it was Peter Gabriel who I spoke to', Phil recalls. 'He said 'Yes, uhm, come down to my parents' house in Chobham."
Peter Gabriel was impressed when Phil mentioned that he had played with George Harrison. Later he and the rest of the band found out that Phil had only played tambourine on a George Harrison session, but it helped him get the audition.
Then, on a hot summer's day, Phil and Ronnie drove to Peter Gabriel's family home, a country house near Woking with a swimming pool and farms surrounding it.
According to Phil, Mike Rutherford wore a dressing gown, looking like a crushed velvet smoking jacket à la Noel Coward, and slippers (Mike insists that he wore swimming trunks and a dressing gown because they were by the pool). Peter Gabriel seemed a little bit eccentric to Phil, and Tony did not say much but had the appearance and demeanour of a 'tortured artist', as Phil put it.
Phil and Ronnie had arrived early and there were still some drummers auditioning before him. He was invited to have swim in the pool while waiting.
'Being there early and having two or three drummers ahead of me, I didn't know what the conversation was, what they were saying to each other, but I could hear the music', Phil remembers. 'The same piece of music being played two or three times and the same piece of music being played with the next guy two or three times. So by the time I came up to play, I kind of felt I knew what I was doing.'
The band had given the drummers pieces from their repertoire that represented the various styles Genesis was playing at the time. It was a mixture of lighter passages, heavier passages and of course, very experimental passages. When it was Phil's turn, they played him the album Trespass in the house's living room. Phil felt that the music was very soft and immediately liked the harmonies (a feature in Genesis music that would disappear in their later works), which reminded him of Crosby, Stills & Nash. Phil later said that he would have joined them even if he had not liked the music because he was a professional drummer in search of work.
Having listened to the other drummers while swimming in the pool, he then played everything the band had prepared perfectly.
Peter Gabriel adds: 'Just the way he sat down on the stool, I knew he was going to be good. Some people have this sort of confidence about what they do.'
When driving away, Ronnie said that he thought Phil failed the audition, but that he – Ronnie – had done a good job. As history proved, it was the other way round. Some time after the audition, Phil got the job and became a member of Genesis, while Ronnie did not. He had not been the right guitarist for their kind of music. Today, Ronnie Caryl actually still plays with Phil Collins in his solo band.
Impressions of Genesis
Having succesfully auditioned, the 19-year old Phil Collins joined Genesis in August 1970. At first, the band took a two-week holiday break and after that, they met to rehearse at Farnham Maltings, a place that Mike's father had helped them to rent. There, they rehearsed for six weeks and wrote what was to become their album Nursery Cryme.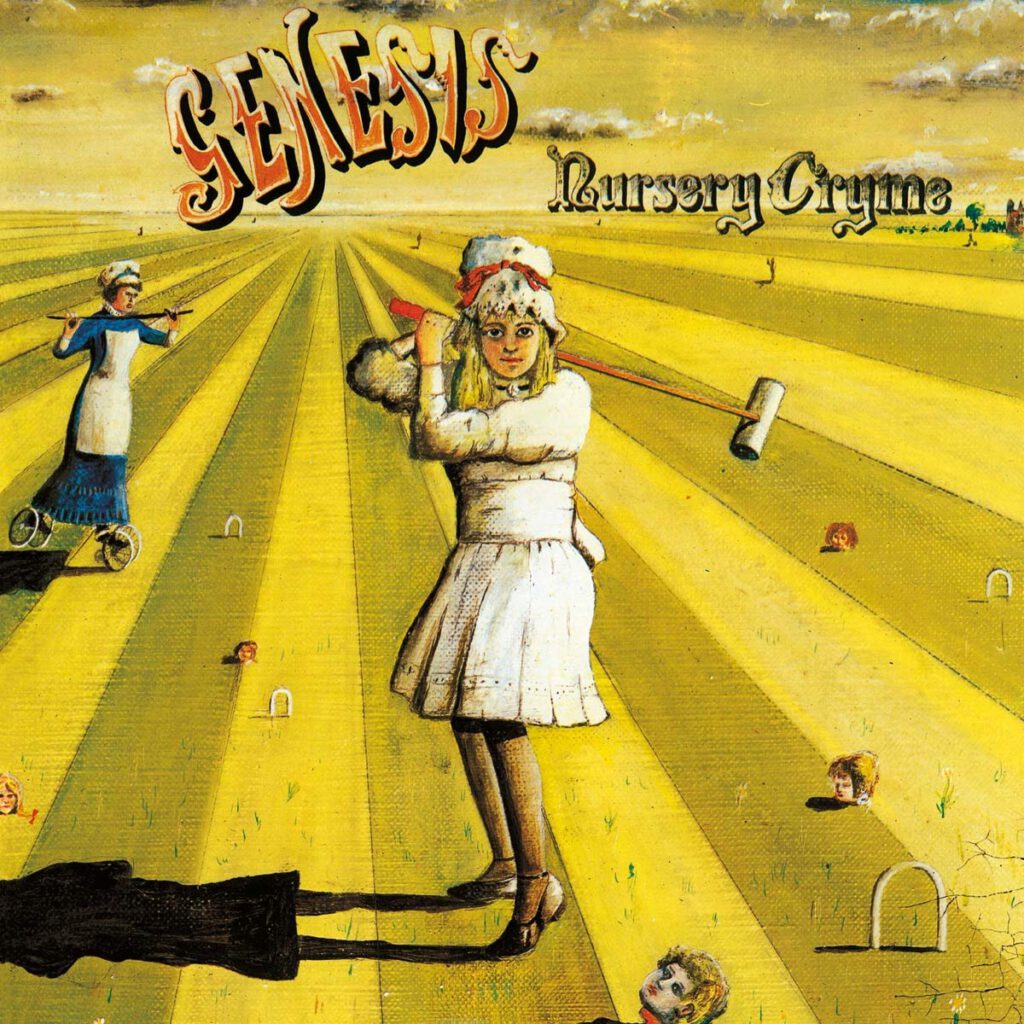 Coming from Grammar School and Stage School and being a working-class kid, Phil had a very different background than the 'Charterhouse'-guys, who were upper-class public school boys. Phil realized they were very highly educated and very different to him; Tony Banks with his long hair reminded him of Beethoven. Also, he was irritated by Peter Gabriel's bass drum that used to be right next to his microphone stand and that Peter just played whenever he felt like it, often completely out of rhythm.
At this point in their career, Genesis had released two albums and were preparing to write their third album. Very soon, Phil realized there was tension within the group. Especially Tony Banks and Peter Gabriel used to have arguments and – sometimes rather violent – disagreements.
'In the middle of a conversation, suddenly someone would get up and slam a guitar on the floor and walk out', Phil says. 'I thought 'What?' Someone had said something to upset somebody else. Two hours later this person would come back and we'd start playing again. Suddenly there'd be 'Oh, f*ck you' and somebody else walked out. It was very highly strung.'
'I would often be at loggerheads with Tony Banks', Peter Gabriel explains, 'and Phil would always sit on the fence, he would never want to come into the argument.'
Phil quickly realized that his different attitude and background not only had an influence on the music, but on the dynamics in the band too. 'I saw it was my job to deflate these situations with humour, which the stage school background enabled me to do', he says.
Genesis guitarist Mike Rutherford adds: 'Apart from the humour, he's got a very laid-back approach. He was very serious about his work, but had a very laid-back approach to life, which I think helped us a little bit.' Mike also thinks that having auditioned at the Gabriel's country house might have given Phil the impression that playing with Genesis would be a nice, relaxing job. In fact, they would spend their lives in the back of a van on the road for the next couple of years.
Title photo: Genesis – 'The Knife' (single cover).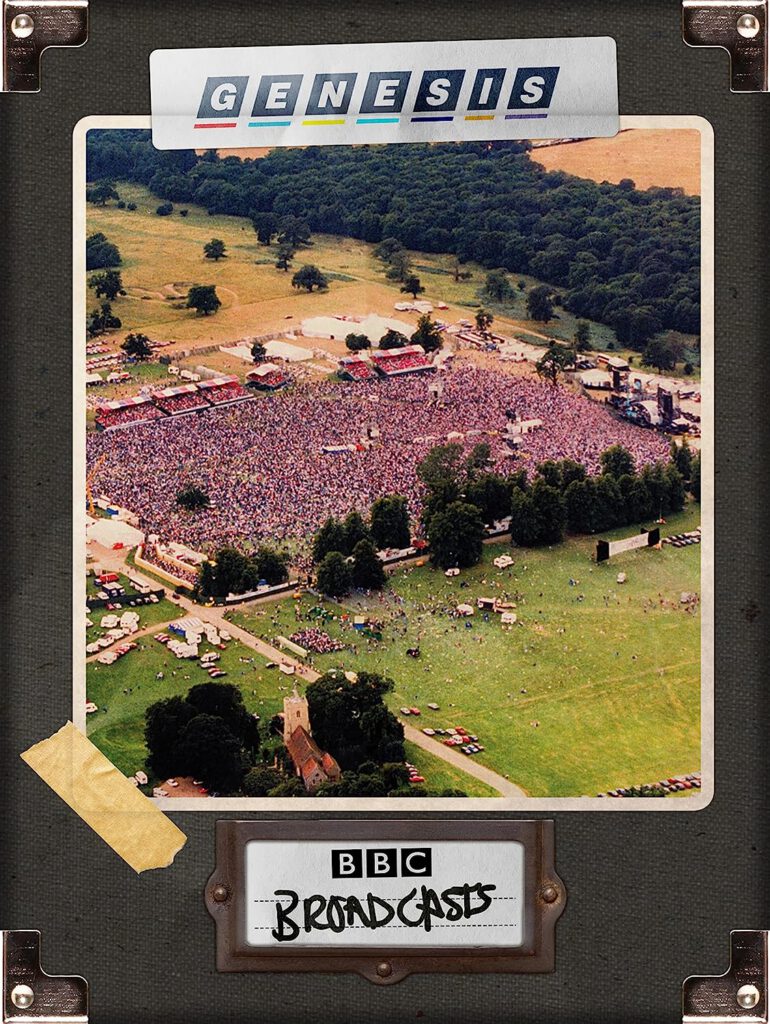 *= affiliate link
Sources
Phil Collins – A Life Less Ordinary (documentary, 2002)
Genesis – Sum of the Parts (documentary, 2014)
Philipp Röttgers – Two eras of Genesis? The development of a rock band (book, 2015)