In February 1968, Genesis' debut single "The Silent Sun" was released on Decca Records. Peter Gabriel was just 17 when it came out. Let's take a look at the band's first single!
Genesis at Charterhouse
Genesis were still at Charterhouse in 1968. Tony Banks, Peter Gabriel, Mike Rutherford and Anthony Phillips had met at the public school and formed the group Genesis to break away from the oppressing school life. Back then, the group consisted of two songwriting pairs: Tony Banks and Peter Gabriel on the one hand and Anthony Phillips and Mike Rutherford on the other. They had recorded some demos while at school and had passed them on to producer Jonathan King. King was an ex-Charterhouse pupil and had become a successful producer and musician (his famous hit back then was "Everyone's Gone To The Moon").
King liked the music, in particular Peter Gabriel's voice. He signed them at Decca Records and decided to produce an entire album with them. But when the band came with their next demos, he was not impressed with what he heard.
Their producer Jonathan King was a Bee Gees fan
Knowing that he was a Bee Gees fan, Tony Banks and Peter Gabriel then composed "The Silent Sun"*, a Bee Gees-style effort.
Naturally, King liked it, it became their first single and he went on to produce their first album "From Genesis to Revelation"*.
The song is pure pop and the focus is on Peter and his voice. It is very different from everything they would do later. It is a mixture of folk and pop with Tony Banks' piano (already) being very dominant. The strings were added later in the studio by King. It is also one of very few official recordings that feature the group's original drummer Chris Stewart.
Anthony Phillips (considered by the band to be best and main writer at the time) did not like the song. He also did not like the idea of "selling out", of writing a hit single to be able to release more complex music. The song did get some airplay and the boys and their relatives were very excited about being played on the radio. Mike Rutheford remembers hearing it on the radio in Ant Phillips's kitchen and being convinced that they would be invited to Top Of The Pops. Peter Gabriel recalls the band going to Carnaby Street to buy outfits for the TV appearance. But the single did not chart and the call to appear on Top Of The Pops never came.
"The Silent Sun" failed to chart
The single was a flop as well as the following album and ultimately, the band and King separated ways. Genesis went on to produce more adventurous music (which they always wanted to do) and once they were famous, King kept re-releasing his early recordings with the band in different versions over the years.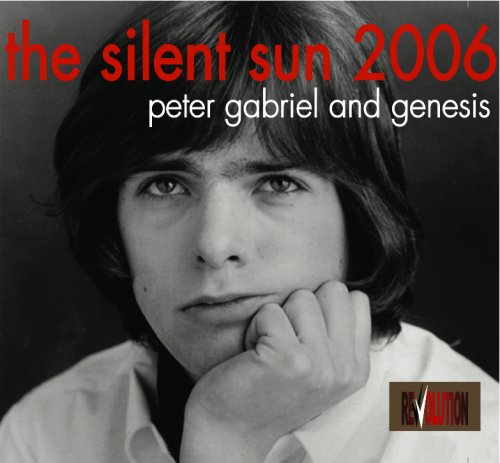 Still, it is it is a good pop tune and a remarkable first single. One might wonder in which direction Genesis would have developed if it had been a success. Imagine this song being played by the band and sung by Phil Collins in the 80's between "Mama" and "Supper's Ready"!
* = Affiliate Marketing Link