On 28 March 1980, Duke* was released. On this album, Genesis went back to jamming together instead of bringing in individual songs. Let's take a look back on the album that produced the instant classic 'Turn It On Again'.
Phil Collins became a songwriter
Genesis' tour in 1978 had lasted a whole year and in consequence, Phil Collins' marriage had fallen apart. Phil asked for a break to save his marriage, Tony Banks and Mike Rutherford agreed and both of them released their first solo records. Going to Canada, where his wife had moved to with their children, Phil Collins could not save his marriage. He came back to England, sat alone in his home in Surrey and spent his time writing songs, something he had never done before.
The band started jamming again
When Genesis came together to write a new album in 1979, they had not worked together for a year. Tony and Mike came to Phil's house and when they started playing and writing new music, they were surprised to find that Phil had become a songwriter himself. They all brought in songs individually, but more importantly, they went back to just rehearsing and improvising, something they had stopped doing since Peter Gabriel's departure. The new songs of these sessions were very strong. They were modern and still typically Genesis.
Turn It On Again
Fans could get a taste when 'Turn It on Again' was released as a single in early March 1980. The song became a classic Genesis song for the fans and for the band itself. 'Turn It On Again' is central to Genesis' history. It shows how good the three were getting at incorporating complex and challenging musical ideas into pop songs that would be played on the radio. Based on a riff of Mike's, the song has an odd 13/8 time signature, but listeners do not realize until they start to clap along or tap their toes to it.
The song was played on every tour since its release. It became an instant classic and grew on every tour. It was mostly played as an encore and from 1983 onwards, the band turned it into a medley that incorporated various rock and roll cover songs. They also named a a hit collection after the song (Turn it on again: The Hits*) and when they announced their reunion tour in 2007 they titled it Turn It on Again – The Tour.*
On an album with outstanding songs, this weird, driving number had a special place. The single reached #8 in the U.K. charts and allowed the group to perform on Top of the Pops in person for the first time. The album itself was called Duke. It was released in late March 1980 and it was the band's first number one album in the U.K.
'This is the story of Albert'
There is a story behind the album, the main protagonist is Albert, the character on the album cover. The album opens with 'Behind The Lines', a grand musical odyssey that starts with an euphoric instrumental passage and then turns into a soulful song. With an opener like this, Genesis proudly demonstrated who they were in 1980. The trio showed again that they were (and are) the musical core of Genesis. They were the ones who had created the most important passages of 'Supper's Ready', the closing section of 'The Cinema Show' and the main bulk of the album The Lamb Lies Down On Broadway.*
'Misunderstanding' was a hit in the US
But as mentioned, the three of them did also bring in individual songs on Duke. Phil's songs were the very personal 'Please don't ask' and 'Misunderstanding', which was one of the first songs he had ever written all alone for Genesis. It is a sophisitcated pop song with direct, simple lyrics and a great swinging groove. The band sound like they enjoy the new influence. Funnily enough it was this song that became a Top Twenty hit in the US – a hint at Phil's solo success in the future.
Tony Banks often named Duke one of his favourite Genesis albums and points out the song 'Duchess', which for him combines all the best elements of modern Genesis. It was their first song to feature a drum machine (many more would follow) and the song's story can be seen similar to the band's own story. It is one of Tony's favourite Genesis songs and although it sounds very simple, for him it has as much emotion as 'Supper's Ready'.
* = affiliate links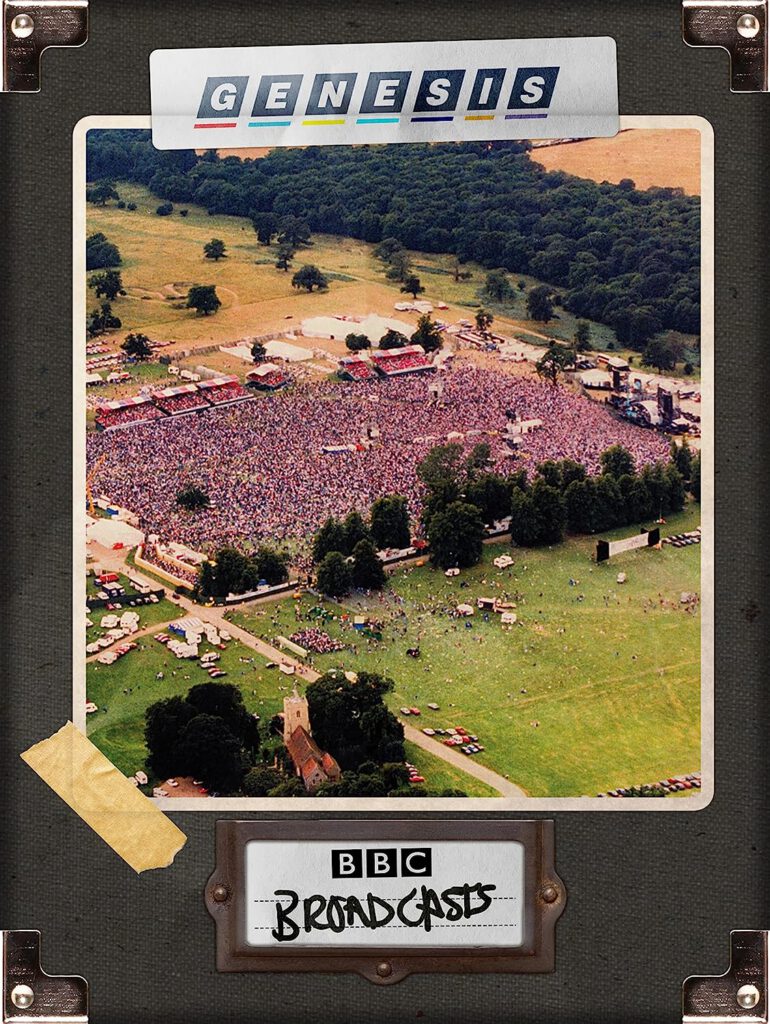 *= Affiliate Link